HOW TO CHOOSE SUITABLE WIG FOR ROUND FACE
CURLY WIG RECOMMENDED FOR ROUND FACE SIS !!
Sisters with round faces have always been annoyed by the choice of hairstyles, accidentally failing to match them will only make their faces look bigger.
 How can we make the round face hairstyles match perfectly?
 The stylist gave the answer to this question.
"Women with round faces have a wider face, so when choosing a hairstyle, remember to cover your jaw and the most prominent areas on both sides of the face." 
The stylist recommended the following three hairstyles for the round-faced sisters.
Come and see which one suits your liking!
 1.Water Wave Bang Bob Wig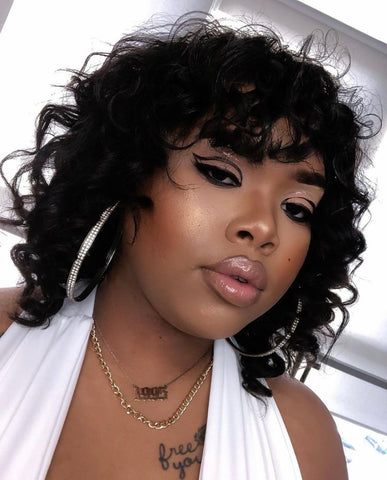 I believe that many sisters like water wavy , because this style is more similar to the original hair. In terms of styling, proper partial bangs not only have the effect of lengthening the facial lines, but also make people look natural, fashionable and clear. Have you been moved ?  Shop the same wig>>
2.Loose Wave Lace Wig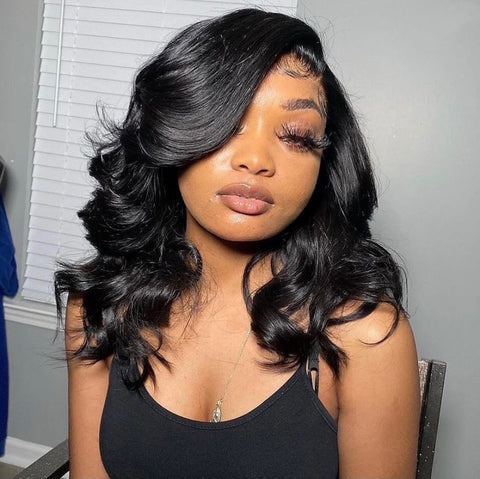 Loose wavy can best show the charm of a woman. The outward curvature of the hair and the S-shaped curl on the side of the face can perfectly modify the shape of the face, placing the facial features in the most outstanding position. The hair is soft and natural, you will love it! Shop it now sis>>
3.Fringe Bob Wig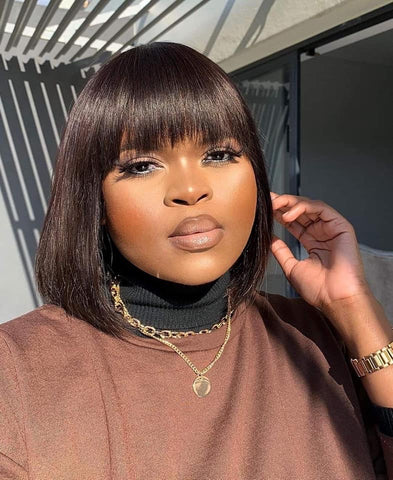 The soft BOB wig, the side bangs cover half of the forehead, and the sideburns on both sides cover the ears, which is a wonderful modification of the face. You can use a pro flat iron to slightly curl the ends of the hair. While modifying the face shape, it also highlight the facial features and increase the fashion sense ! Smooth hair are also very convenient to take care. Get the wig here>>
Sisters, if you want more styling recommendations, you can see Choose the Best Curly Hairstyles For You>>
2 comments